Arizona's Tap Dance Studio for ADULTS!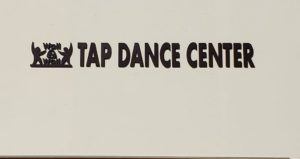 We are an ALL ADULT, ALL TAP DANCE studio. All of the classes on our schedule are for adults. We do allow teenagers age 14 and up to take our classes provided they conduct themselves in a manner that is appropriate for an adult class.
MEET THE OWNER
Wall-2-Wall Tap Dance Center owner, Mary Wall, has studied and taught dance in a variety of settings: small studios, park and recreation programs, colleges, and professional studios. At Wall-2-Wall Tap Dance Center, she is combining the best of all of these environments to provide the adult student with dance training that is appropriate for their age and ability and in a setting that is comfortable.
At the age of 5, Mary began her formal dance training at Miss Lynn's School of Dance in Buffalo, NY, where she studied tap, ballet, jazz, and gymnastics. Eventually, Mary's interest expanded into the world of theatre, and she began taking acting classes at the Studio Arena Theatre, also in Buffalo, NY.
Mary earned a Bachelor of Arts in Theatre from St. Edward's University in Austin, TX. After completing her degree, Mary continued to train at a variety of studios, including the Dupree Dance Academy in Los Angeles, CA, and the Broadway Dance Center and Steps on Broadway in New York City. She began teaching dance in 1998 at the Ballet Centre of Marilyn Bostic in Tempe, AZ. In 2002, she was hired as an adjunct faculty member for Maricopa Community Colleges where she taught Tap Dance and Musical Theatre Dance at Mesa, Scottsdale, and Chandler-Gilbert Community Colleges. At Mesa Community College, she was the director of their Tap Ensemble, MCC On Tap, from 2003 – 2015. She left her adjunct faculty position after the Spring 2015 semester to focus on Wall-2-Wall Tap Dance Center and the HeartBeat Tap Ensemble.

LOCATION
WALL-2-WALL TAP DANCE CENTER
617 S McClintock Drive, Suite 3
Tempe, AZ 85281
(480) 317 – 3000
We are conveniently located in the McClintock Center on McClintock Drive north of University just a short distance from ASU and Tempe Marketplace. The McClintock Center is the industrial complex just north of the old Minder Binders (currently the Social Hall).
Parking
The McClintock Center has parking in both the front and rear areas of the complex. If the front lot is full, there are 2 entrances to the back lot located just north and just south of the complex (behind WCD Fabrication to the north or behind the Big House Inc to the south). Should the back lot fill up, there is additional parking located just north of the complex by AZ Combat Sports.
Using public transportation?
Bus:
If you're travelling north/south, take the route 81 Valley Metro Bus (Hayden/McClintock).
If you're travelling east/west, take the route 30 Valley Metro Bus (University).
​Light Rail:
We are about 1 mile north of the Apache/McClintock Light Rail Station.
THE STUDIO SPACE
Our studio has 2 dance rooms.
STUDIO A

Studio A is where most of our classes take place. It is a large 1100 square foot space featuring an O'Mara Sprung Floor.
STUDIO B
Studio B is our small room. It is approximately 300 square feet and is mostly used for private lessons.
Business Hours are subject to change based on class schedules
| | | |
| --- | --- | --- |
| Day | Morning Hours | Evening Hours |
| Monday | 9am - 12noon | 5pm - 8:30pm |
| Tuesday | 9am - 12noon | 5pm - 8:30pm |
| Wednesday | 9am - 12noon | 5pm - 8:30pm |
| Thursday | CLOSED | 5pm - 8:30pm |
| Friday | 9am - 12noon | CLOSED |
| Saturday | 10am - 1pm | CLOSED |
| Sunday | CLOSED | CLOSED |